Book Binding Workshop ( NEW Leather Book Binding )
Here at Craft Labs, you can construct your very own gorgeous leather-bound book by immersing yourself in the long tradition of leather craft. In this workshop, you will learn the craft of leather book binding from our knowledgeable instructors and experience the delight of making a classic treasure that blends aesthetics, usefulness, and originality.
Craft Labs Workshop in Singapore ― Powered by Crafts Lab
Participants will create their own gorgeous leather-bound amounts using the traditional bookbinding and leather working skills they learn in this session. Designing, creating, and completing their individual leather-bound masterpieces will provide participants practical experience. The Leather Book Binding Workshop at Craft Labs provides participants of all skill levels with a transforming experience thanks to competent trainers and a welcoming setting. Join us and experience the fun of making timeless items out of leather and paper.
Leather Book Binding Details
Benefits of Leather Book Binding Workshop
Craftsmanship and Satisfaction
Participating in the leather book binding process enables individuals to gain a
sense of workmanship and satisfaction in their work.
Participants have the delight of making a fine, handmade item that can be cherished for years to come,
from learning stitching techniques to obtaining a professional finish. The program equips participants to produce real,
meaningful products that display their talents and creativity.
Hands-on Learning Experience
Attending a leather book binding workshop offers a special chance to learn and put the art of bookbinding into practice.
Participants gain valuable skills and information that they can use for future bookbinding projects
through hands-on teaching along with guidance from professional instructors.
Why Should You Choose Us?
Connected with the best institutions of Singapore
Have served the greatest number of workplaces in Singapore
Meticulously planned activities to enhance workplace productivity and team motivation level
Known by all type of business scales
Worked with international corporations and clients in Singapore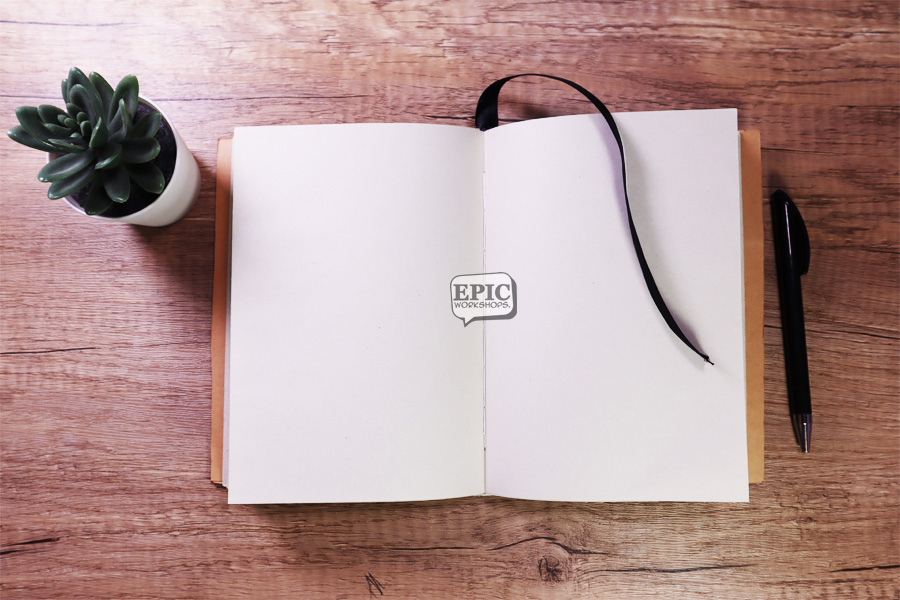 Experience Leather Book Binding Workshop With Craft Labs
After creating your leather-bound book, you will experience a unique feeling of pride and fulfillment. It is empowering and rewarding to hold an amazing piece that you produced from scratch in your hands. It will serve as a constant reminder of your newly acquired abilities and the delight of producing something concrete, whether you decide to keep the book for yourself or give it as a priceless present. Experience our Leather Book Binding Workshop for an amazing experience in artistic expression.
Unleash your creativity with Craft Labs Leather Book Binding Workshop in Singapore ― Let's discover the craft of conventional bookbinding.
Get a slot reserved for your team and family members by getting in touch with one of our representatives. We are offering:
Beginner-friendly Leather Book Binding Workshop
Leather Book Binding workshops for enthusiasts.
Team Building experiences through Leather Book Binding workshop
Private events, Birthday Parties and Hens Party
It just does not stop here ― our creativity and planning knows no boundaries!
We love bringing people together with the power of art, imagination, and creativity. Don't think too much. Book a slot today!
Leather Book Binding Workshop FAQ
What is leather book binding ?
The process of turning raw animal skins into a variety of items, including handbags, skirts, belts, and shoes, is known as leather crafting. These objects are made by skilled artisans using techniques including cutting, stamping, punching, and tanning. The process of making leather involves a variety of tools, such as crease-drilling chisels and embossing stamps.
Bookbinding is the act of securely securing writings between two hard covers that can be constructed from materials like fabric, cardboard, or even leather itself. The degree of flexibility offered by the various binding materials varies. Combining bookbinding and leather making techniques, leather bookbinding enables the consolidation of words and the binding of them with a beautiful and durable leather cover.
Can I take my finished book home with me?
Yes of course! You get to keep the book you make throughout the course. You'll have a lovely leather-bound book to display your artistic ability and expertise.
Do I need any prior experience in leather bookbinding to join the workshop?
Our beginner-friendly leather crafting courses are facilitated by knowledgeable facilitators who will guide you through each stage of making your leather creation. In addition to being a rewarding and inspiring experience for you, you get to keep and use the leather item you created after the session.
Can I have my name printed on the cover of my book to make it more unique?
Yes our participants can have their name printed on the cover, a fastener, a lock, a bookmark as customisable features in their products. Additionally, you can choose from a number of leather accessories in a range of colours from our selection. This might also be one that you pre-order! There is no doubt that after a few days you would be able to take home the product of your dreams, even if we might not be able to customise your products on the spot depending on what you'd like! Your leather accessories will seem more unique and personalised with custom goods. It is suitable as a gift or even for yourself.
Is the leather book binding workshop suitable for children ?
No, children under the age of 13 are not allowed due to to the significant danger of harm from the cutters and needles. However, this workshop is great for adults and teenagers. 
What is the difference between leather and pleather?
The main differences are to aesthetic appeal, wholesomeness, and durability. Real leather has received appreciation from those who value it as a material with strong aesthetic appeal and history that upholds fashion tradition. Because it can be cleaned with water or soapy water and then let to dry, leather is simple to keep. As long as one washes up afterwards and blots away any remaining soap from the surface, water shouldn't harm the material. In contrast, pleather has a reputation for feeling rubbery. Although leather doesn't have pores, its surface can still be cleaned with soap and water, as is advised for all materials. To maintain the gloss, many people who purchase pleather coat or wax it. When compared to leather, this gives it an unnatural appearance that is not appealing.
Can I bring my own leather scraps?
Yes you are able to but do let us know before the workshop to avoid complications
Does the thickness of my book or my leather matter?
Yes, it does. Our leather bookbinding workshops involve working with a predetermined number of free pages as well as precisely measured leather and end paper pieces. Please get in touch with us in advance so we can inform you of the paper needs if you plan to bring your own text blocks or loose sheets.
Like the thickness of our books, the thickness of our leather is an important factor in the final result. For the leather bookbinding workshop, the leather provided by CraftLabs is appropriate. If you want to, you can bring your own leather scraps (you can, for instance, cut out parts from leather purses, jackets, or other items), but it is not necessary.
What materials and tools will be provided for virtual leather crafting workshops?
Before the day of the virtual workshop, an individual leather making kit would be packaged and delivered to you with all the supplies you'll need. The workshop would then be led by our facilitators through Zoom, Microsoft Teams, or any other online platform of your choice, allowing you and the other participants to create your own leather goods in the convenience of your own homes. You would need to have your own cutting mat if you could.
The materials you will get in your DIY/Virtual Kit include;
Scissors
Rotary cutter
Metal ruler
Leather piece
Sewing thread
Needles
How can I make a reservation?
Please call us at 6355 0329 or email us at contact@craftlabs.sg for reservations or enquiries. Our friendly staff will be glad to assist you.
Request A Free Quote
Choose from a wide variety of Indoor Team Building Activities from 5 to 400 pax!
Review From Customers
Joshua
My team managed to create a beautiful leather book by end of the session thanks to BI Qi who guided us step by step.
Joshua
My team managed to create a beautiful leather book by end of the session thanks to BI Qi who guided us step by step.
Trusted by these esteemed clients: