3D Pen Workshop in Singapore
Unleash your inner creativity and design one-of-a-kind 3D Object with our 3D Pen! Discover the joy of customising your own unique pieces, such as personalised jewellery or decorative objects. With expert guidance throughout the session, participants will learn essential 3D pen techniques while creating stunning designs that can be proudly showcased anywhere. Let your imagination take flight as you bring your creations to life with this fully guided workshop.
3D Pen Workshops in Singapore ― Powered by Crafts Lab
The 3D pen is a portable 3D printing device that allows you to insert and melt strands of solid plastic, known as filament, which is then extruded as molten plastic from the pen's tip. This unique tool enables you to draw and instantly create three-dimensional structures in mid-air, making it ideal for crafting objects like keychains or charms. More advanced users even utilize the sophisticated capabilities of the 3D pen to craft larger items such as phone cases or lamp holders. When you use the 3D pen provided at EPIC WORKSHOPS, you can expect an exceptional and unforgettable experience!
Benefits of 3D Pen Workshop
A judgement free place to exercise creativity
Looking for an enjoyable team-building activity? Look no further, Craft Labs offer the best option for you!
Our welcoming setting promotes a relaxed yet enjoyable bonding experience in
which each individual may exhibit their own artistic styles
as part of a team! This session may also assist to bring individuals together and improve team bonds.
Quick and adorable creations
Since the 3D Pen has a fast drying time, the creations made during the workshop can be taken home on the same day.
You have the freedom to use the 3D pen to craft keychains or small charms, adding a touch of uniqueness to your bags
or even your home decor. With this versatile tool, you can bring your designs to life by creating
three-dimensional objects, staying true to its name. Throughout the workshop, feel free to make up to
four different types of delightful creations, whether for yourself or to gift your loved ones.
Safe to use
By playing Our 3D Pens utilize Polycaprolactone (PCL) filament, which has a low melting temperature of
approximately 50-60 degrees Celsius. This characteristic significantly reduces the risk of burns
to your hands during usage. Moreover, extensive studies have demonstrated that PCL is free from toxic fumes,
and it has been utilised in the biomedical field for over 70 years, ensuring its safety for use. However, it is
advisable to ensure proper ventilation in the room while operating the
3D pen to maintain a healthy environment.
Why Should You Choose Us?
Connected with the best institutions of Singapore
Have served the greatest number of workplaces in Singapore
Meticulously planned activities to enhance workplace productivity and team motivation level
Known by all type of business scales
Worked with international corporations and clients in Singapore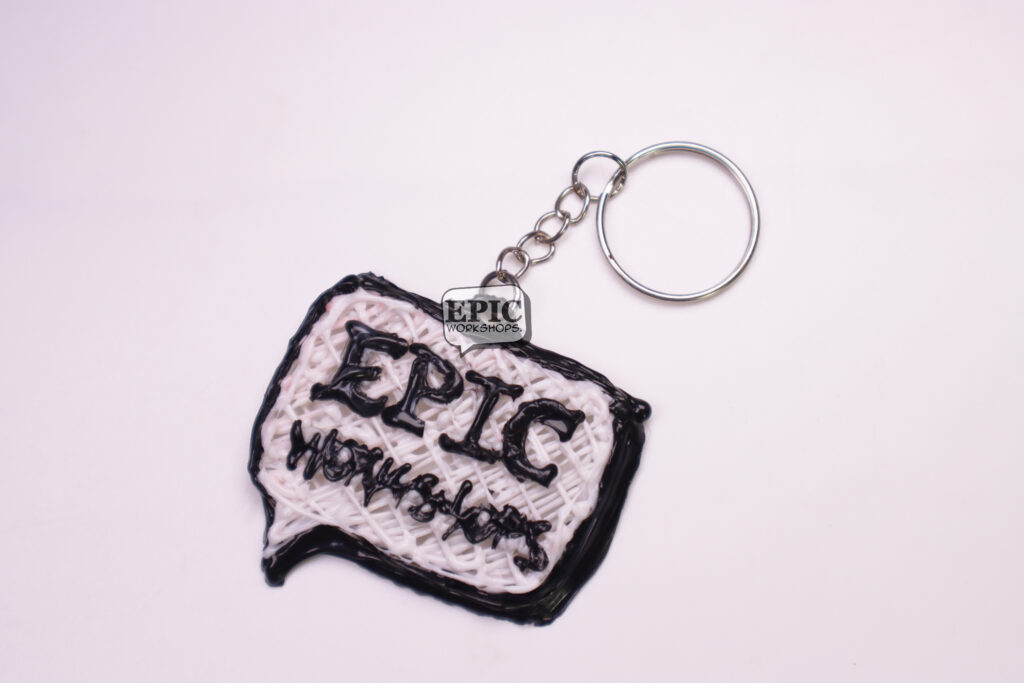 Experience 3D Pen Workshop with Craft Labs
By the end of the workshop, you will learn how to create your very own collection of 3D pen masterpieces to take home and showcase to family and friends. Here at Craft Labs, we do not only offer a fun and interactive learning experience but also provides a platform to connect with fellow enthusiasts and exchange ideas.
Don't miss this chance to immerse yourself in the exciting world of 3D pen art. Join our 3D Pen Workshop and unlock your artistic potential today!
Unleash your creativity with Craft Labs 3D Pen Workshops in Singapore ― Craft your own creations today!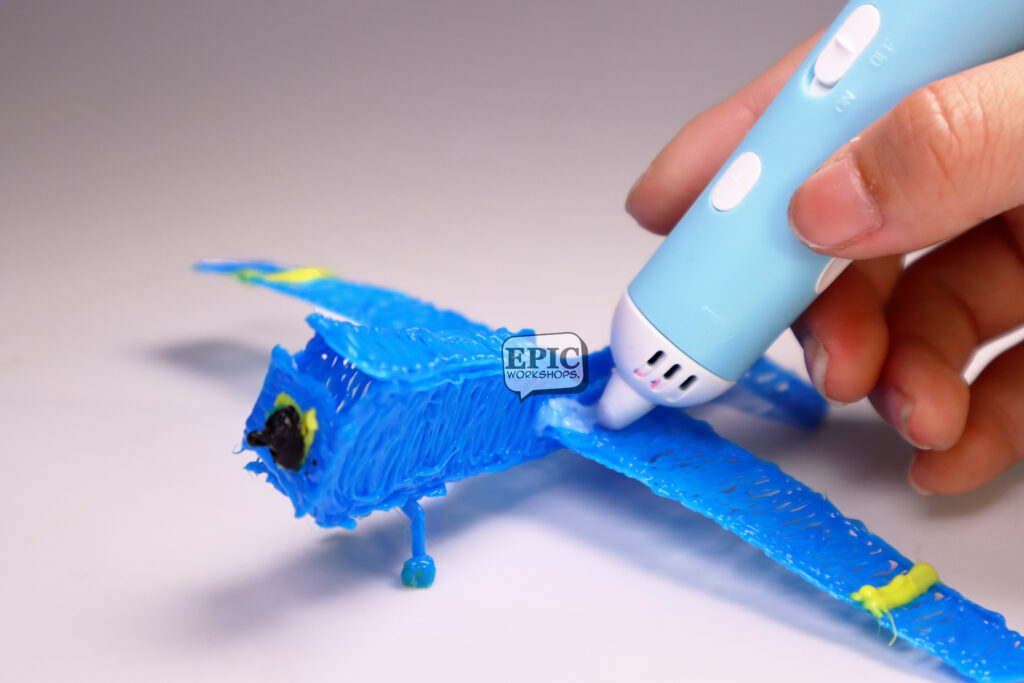 Get a slot reserved for your team and family members by getting in touch with one of our representatives. We are offering:
3D Pen Workshop suitable for suitable for people of all ages
3D Pen workshop for enthusiasts
Team Building experiences through 3D Pen Workshop
Private events, Birthday Parties and Hens Party
It just does not stop here ― our creativity and planning knows no boundaries!
We love bringing people together with the power of art, imagination, and creativity. Don't think too much. Book a slot today!
3D Pen Workshop FAQ
What exactly is a filament, and are there various types of filaments available for the 3D pen?
The filament used in a 3D pen refers to the plastic material that is inserted into the pen. When the pen's heating element applies heat, the filament melts and is then extruded through the pen's nozzle in a controlled manner, allowing for the creation of three-dimensional shapes and designs. Typically, thermoplastic materials are used as filaments.
There are different types of filaments available for 3D pens, including Polycaprolactone (PCL), Acrylonitrile butadiene styrene (ABS), and Polylactic acid (PLA). Among these options, ABS and PCL filaments are commonly used by many 3D pen users. ABS is favored for its versatility and flexibility. However, if you're a beginner or working with young children, PCL filament is considered the safest option. Unlike ABS and PLA, PCL does not require high temperatures and therefore reduces the risk of burns.
In addition to PCL, ABS, and PLA, other filaments like nylon, PETG, and TPU can also be compatible with certain 3D pens, depending on the specifications provided by the manufacturer.
What is a 3D pen and how does it work?
A 3D pen is a portable device that functions like a handheld 3D printer. It operates by inserting strands of rigid plastic, known as filament, into the pen. The pen then melts the filament, which is subsequently extruded from the tip in a molten, malleable state. This unique feature allows the pen to draw in mid-air, enabling the instant creation of three-dimensional structures right before your eyes. It's no wonder the pen is aptly named, as it allows for the formation of objects with depth and dimension, such as keychains or charms.
Furthermore, the capabilities of a sophisticated 3D pen extend beyond small creations. Some users employ it to fabricate larger items like phone cases or even lamp holders. Rest assured, the 3D pen provided at EPIC WORKSHOPS is designed to deliver an exceptional experience, truly living up to its name.
Are there any age restrictions for participating in 3D Pen Workshop?
The 3D pen welcomes people of all ages, as it does not discriminate. The EPIC experience it offers is for everyone, regardless of age. It's an opportunity for individuals of all backgrounds to unleash their imagination, have fun, and let their creativity soar.
If you have concerns about your child's safety while using the 3D pen, rest assured that our workshops prioritize safety. The PCL filament type we use operates at a relatively low temperature range of approximately 50-60 degrees Celsius. This significantly reduces the risk of accidental burns. Additionally, the pen itself features a rubber outer covering for added protection. To further ensure safety, children can wear finger protection made of rubber while using the pen.
While 3D pens can be a captivating and educational tool for children, it is crucial to select a pen and filament that are appropriate and safe for their age group. In this case, the PCL filament type is an ideal choice. Furthermore, it is important to closely supervise children while they are using the pen to ensure a safe and enjoyable experience.
How long does the 3D pen take to dry?
The drying time of a 3D pen creation is influenced by various factors, including the filament type, object size, and the surrounding temperature and humidity. Typically, 3D pen creations made with our 3D pen have a quick drying time of approximately 1-2 minutes. This allows you to promptly take your designs with you, ensuring convenience and efficiency. Isn't that truly epic?
However, it's important to remember not to touch the 3D filament while it is drying. Interfering with the filament can cause it to change shape and potentially slow down the drying process. So, while the drying time is remarkably fast, it's advisable to exercise caution and avoid touching the filament during this crucial phase.
Is it safe to use a 3D pen for creating kitchen appliances such as spoons and bowls?
When participants follow the instructions provided during the workshop, gemstone soap is safe for the skin. The color pigments used in gemstone soap making are FDA approved, ensuring their safety for skin application. The use of essential oils in the soap making process is optional and depends on individual participants. It is important to note that while essential oils can provide natural fragrances, excessive usage may not be safe for the skin. Therefore, it is crucial to add the recommended dosage of essential oil. Participants who are concerned about using essential oils can choose not to add them to their soap. For individuals with sensitive skin, we recommend conducting a patch test by applying a small amount of soap to a limited area and waiting for one day to ensure no irritation occurs. Overall, if participants follow the provided instructions, the gemstone soap will be safe for use.
Is the structure of my 3D creation prone to breaking easily?
The strength and durability of a 3D creation made using a 3D pen are influenced by various factors. These include the filament type, object design, and the thickness of walls and layers. Increasing the thickness of walls and using denser patterns can enhance the strength and durability of the 3D structure. It is important to note that 3D pen creations may be more fragile compared to those produced with a 3D printer, as human error and touch can result in inconsistent and uneven layers. However, by implementing careful design and appropriate reinforcement techniques, it is possible to create relatively strong and durable 3D pen creations. Ultimately, the strength and durability of a 3D pen creation depend on multiple factors, and users should explore different filaments and design approaches to achieve sturdy and long-lasting objects.
Are there any limitations on the color choices for 3D pen filaments?
There is a range of filament colours to experiment on, ranging from the brightest red to the turquoise green. It is also possible to change colours in the process of your creations, so not to worry! Any mistakes made can also be corrected easily thus one does not need to feel restrictive in any way while churning out their creations.
Is it possible to adjust the temperature and speed settings of a 3D pen?
The 3D pen offers temperature adjustment capabilities, allowing you to set the appropriate temperature for melting different types of filaments. Additionally, the pen's speed can be adjusted on a scale from grade 1 to grade 8. Grade 8 corresponds to the highest speed, resulting in faster extrusion of the filament. However, it's important to exercise caution when using high speeds, as it can lead to difficulties in maintaining control and potentially affect the design. It is advisable to choose a comfortable speed that allows you to work smoothly and effectively.
What are the recommended storage and maintenance practices for a 3D pen and its components?
Ensuring the longevity and optimal performance of your 3D pen and its components involves practicing appropriate storage and maintenance techniques. Consider the following guidelines for storing and maintaining a 3D pen:
Store the 3D pen in a cool and dry location, avoiding direct sunlight or exposure to heat sources.
When the pen is not in use, it is advisable to store both the pen itself and its components in a protective case or container. This will help prevent the accumulation of dust and debris on the pen and its nozzle.
Clean the nozzle of the pen regularly using a soft cloth or cotton swab dipped in rubbing alcohol. This will help to remove any built-up residue or filament debris that can clog the nozzle.
Follow the manufacturer's instructions on how to properly load and unload filaments from the pen. Improper loading or unloading can damage the pen or cause it to malfunction.
If the pen is not working properly, troubleshoot the issue by referring to the manufacturer's instructions or contacting customer support. Do not attempt to disassemble or repair the pen yourself, as this can cause further damage.
By adhering to these suggestions, you can help maintain the excellent working condition of your 3D pen, enabling it to consistently produce high-quality creations.
Will I be able to take my creations home after the workshop?
Certainly! At the end of the workshop, you are typically allowed to take your own creations back home with you. You can proudly showcase and enjoy your 3D pen creations in the comfort of your own space.
Do I need any prior experience to participate in the 3D Pen Workshop?
No prior experience is necessary to participate in the 3D Pen Workshop. The workshop is designed to accommodate individuals of all skill levels, whether you are a beginner or have some prior experience with 3D pens. Our experienced trainers will provide comprehensive guidance and support throughout the workshop, ensuring that you feel comfortable and confident in using the 3D pen. So, whether you are a novice or have never used a 3D pen before, you can still fully enjoy and benefit from the workshop. It's a great opportunity to explore and unleash your creativity with this exciting technology.
How can I make a reservation?
Please call us at 6355 0329 or email us at contact@craftlabs.sg for reservations or enquiries. Our friendly staff will be glad to assist you.
Request A Free Quote
Choose from a wide variety of Indoor Team Building Activities from 5 to 400 pax!
Review From Customers
Siti Latifah
My two kids enjoyed the 3D pen workshop! I think it's really a great opportunity for us to spend time together during the workshop.
Michael Tan
My kids and I went to the workshop, and they were excited to use the 3D pen to create something.
Tan Li Hong
Our instructor Ghek Yee was very friendly and taught my kids how to use the 3D pen. They are so happy that they created their own keychains.
Trusted by these esteemed clients: