DIY Terrarium Workshop in Singapore
Our Terrarium Making workshop hosts an array of benefits ranging from relieving your daily stress and sharpening your mental focus, to strengthening team relations. On top of an informative theory lesson, our trained professionals will guide you along through each and every step during the hands-on session. Once completed, the terrariums that you made can be brought home. The miniature forest can instill a sense of calm and serenity in your living area as you watch it grow along with time. Terrarium making can help to improve teamwork. Participants can come together to create a terrarium of their liking, or each member can make their own terrarium and create a story that explains their designs. As this is a team effort, each member wil be given a responsibility to take charge of the plant by watering and nurturing it. The finished product can then be placed in a common area where it can act as a reminder of their combined team effort.
Terrarium Workshops in Singapore
Duration: 1-1.5 Hours
Age Group: Suitable for all age
Recommended Group Size: 5 Pax to Unlimited. However, if you have less than 5, we can still carry out the workshop with the rates set at 5 pax.
Convenient Studio Location: 5 Mins walk from Marymount MRT Station. The studio can hold up to 50 Pax.
Professional Trainers: Each trainer will be assigned to a few participants to ensure that full guidance is provided.
Affordable Rates Guarantee
Crafts Lab ― Singapore's Best Place for Arranging Terrarium Workshop as Team Building Activity
Terrarium workshops as a positive, robust, strong, and hearty team bonding activity
The Origins of Terrarium ― Its Importance as an Art Form
Terrariums are commonly known as vivariums throughout the world. In some parts of the globe, it also goes by the name of glass garden and wardian case. Bottomline is that these are all the different names for the same thing i.e., Terrarium ― a small garden secured in a glass container. 
It is one of the very few plants that require minimal maintenance and can survive all weather conditions ― Terrariums are small to carry around, aesthetically pleasing to eyes, and extremely easy to keep indoors. 
They are made up of soil, grass, and other small plants that can survive inside a glass container.  
Terrarium making workshops are often used as a team bonding activity in Singapore by several corporations and companies. Thanks to its therapeutic nature and excellently chill vibe, it is one of the most successful activities for team building and family bonding.
Making a terrarium requires minimal efforts and it is certainly not rocket science. The process is pretty simple and easy, but you need to spend your time and give your hundred percent energy in the process. If there's no love involved, the activity loses its purpose.
Terrarium workshops as team building sessions can provide several advantages to people who work in a corporate environment. It is also a great trick to build your family members together and engage them in building something positive together.
Vivariums are used for more than one purpose while decoration being the most important one. It serves as a great object for scientific observation and introducing an element of nature inside your home or workplace.
Terrariums are forever!
Did you know? The oldest vivarium to exist on earth is almost 70 years old…
Terrariums are forever, they don't die, get rotten, or spoiled, of well taken care of.
Terrariums workshops in Singapore, or anywhere in the world are a symbol of eternity, love, and growth that comes from caring and a positive environment…
Do you feel that your surroundings are going a little towards the south? Do you feel there's some tension in the air that needs to be released? ― Call Crafts Lab for terrarium workshops as Team Bonding Activities.
Positivity for Eternity…
With Crafts Lab, you can introduce a positive environment in your workplace or home while simultaneously converting negative energy into positivity … We help you bring people close to each other and teach them the power of unity!
In the building of Terrariums, soil, grass, and water come together. These elements are also responsible for the existence of earth.
It is a symbolic art that tells people when individuals with various capabilities and talents are under the same roof — wonders are bound to happen.
Terrarium Making as a Remedy for Getting Rid of Mental and Emotional Stress!
Terrarium workshop sessions are great for escaping your daily routine and creating something positive. It helps you divert negative thoughts into a positive direction and create something that adds value to your workplace or home.
Apart from uniting people and helping them connect, Terrarium building workshops are known to heal your body, soul, and mind simultaneously.
Patience is virtue and Terrarium building in Singapore helps you achieve this virtue.
When you put your care and attention into a process, you intend to take care of the product in the future
It makes you feel productive, being able to create something with your hands
It gives you a sense of tranquility and control over things in your life
We Don't Have a Competitor for Terrarium Workshop in Singapore — Here are the Major Reasons Why!
Saving the environment is our motto!
We have a reputation as Singapore's top-notch team building workshops organizers.
Why Choose Terrarium Workshops by Crafts Lab as a Team Bonding Activity?
Some Facts about Terrariums – At a Glance:
Terrarium can live up to sixty years
Terrarium was firstly built in the nineteenth century
They are environment-friendly
They are great to use as air-purifier
Benefits of Terrarium Workshops
Types of Terrarium Workshops
Whether it is for a corporate team building activity, a birthday party or fringe activities, be prepared for a fun-filled time of creating a masterpiece and bringing it home.
Classic Terrarium Workshop
Want a fancier and more Pinterest-Worthy Terrarium?
Our assorted Terrarium workshop will teach you handy tips and tricks to get that insta-worthy terrarium! Craft and customize your own terrarium as you see fit. The possibilities are endless!
Assorted Terrarium Workshop
Looking for something fancier with a larger variety of plants?
Our assorted Terrarium workshop will teach you handy tips and tricks to get that insta-worthy terrarium! Craft and customize your own terrarium as you see fit. The possibilities are endless!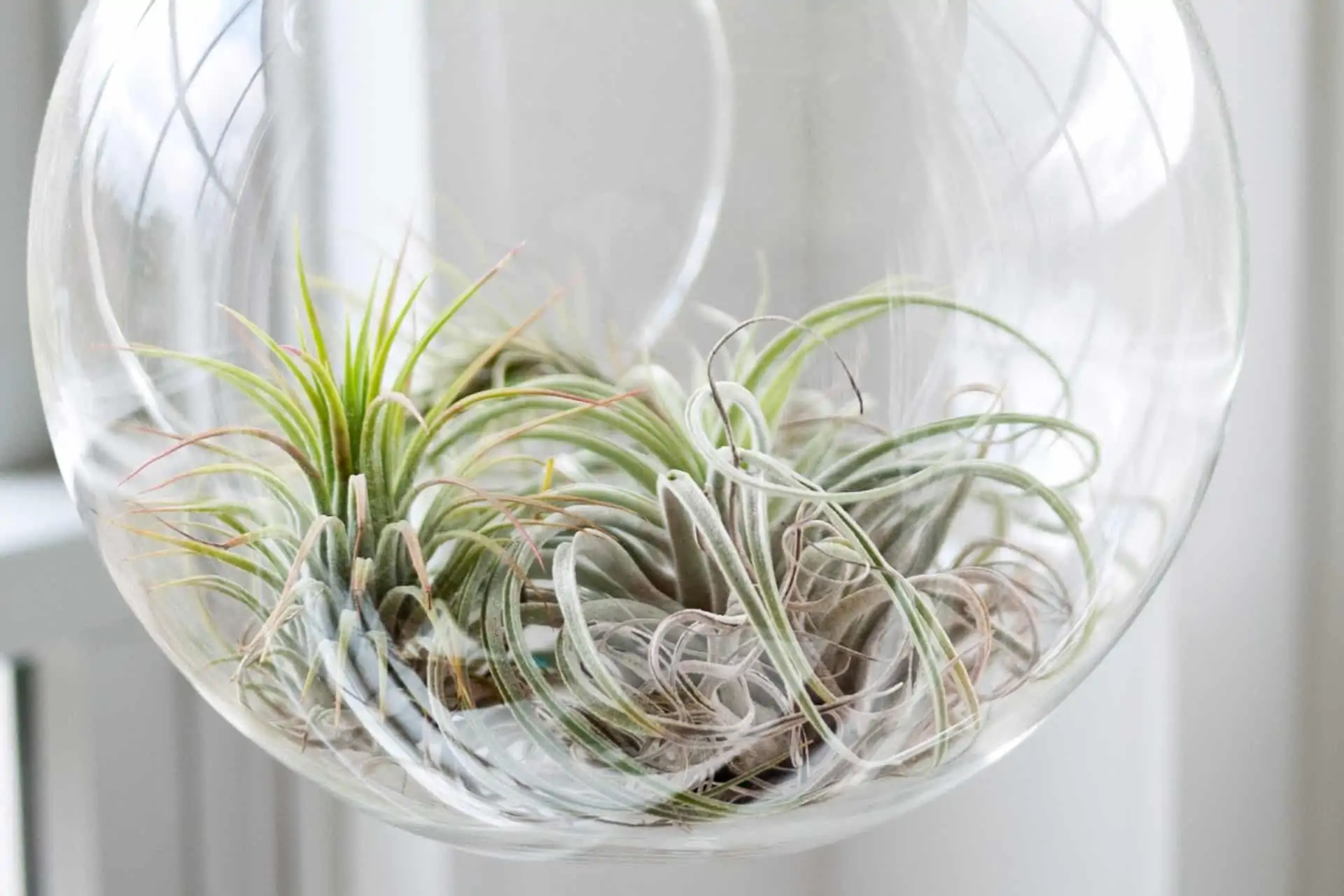 Airplant Terrarium Workshop
Want to create your own terrariums without the mess?
Now you can! Join us in our fun, hands-on airplant terrarium workshop & create your own air plant terrariums for home and the office!
Cactus Terrarium Workshop
Prickly but gorgeous, you can design your own Cactus Terrarium at our Cactus Terrarium workshop today!
This workshop is also a great company-bonding activity. Design your own office plants with us today!
Terrarium FAQ
1. What can I expect during the terrarium workshop?
Our professional trainers will start off the workshop with a presentation to allow participants to understand why a terrarium is self-sustainable. Following this, we will guide you along every step during the hands-on session and explain the purpose of each ingredient. Every participant will get to bring home their own custom-made terrarium. One session will last approximately 1-1.5hrs.
2. What will be provided at Craftabs Terrarium Workshops?
We provide complimentary decoratives such as sands and stones. Also, we have a wide variety of figurines starting from $1/piece.
3. Can I bring my own glass jar/decoratives during the Terrarium Workshop
For glass jars that exceed the size requirement, additional charges will apply.
4. How do I care for my Terrariums?
For closed terrariums, spray once a month. Remember to air for 2-3 days beforehand as water turns stale after awhile. For open terrariums, simply spray 3-5 sprays every 2 days as water evaporates.
5. Is the workshop suitable for children?
Yes, in fact, Terrarium Making is suitable for people of all ages. Children can apply their textbook knowledge about plants with our hands-on activity and learn to be responsible by caring for the plant. Adults and senior citizens can benefit from making a terrarium too because it relieves stress and the finished product can become part of your home decorations too.
6. What is the minimum number of participants?
The minimum number is 5 pax. However, if your group is less than 5, we can still conduct the workshop but the charges will be in accordance to the minimum number.
7. How can I make a reservation?
Please contact us at 6355 0329 or contact@craftlabs.sg for reservations and enquiries.
8. Can I opt for a bring home kit?
Yes, we provide DIY kits which you can get to build a terrarium in the comfort of your home.
9. Where is the location for terrarium building activity in Singapore
Terrarium workshops are quite easy and they do not require so much space. These sessions can be arranged anywhere whether you want us to arrange a location for you or you will use your own ― we can do both.
If you are going to arrange this at the place of your choice, you can contact our representatives and discuss the policies, terms and conditions.
10. How do i sign up for terrarium workshops?
The process of registering for Terrarium building activities is straightforward.
Contact our representatives on our official email address and mention the details below:
Session that interest you (Terrarium building, art jamming, etc)
When do you want to organize the event (date and time)
Details of the place
Number of participants for the event
11. What age group suitable for terrarium building activity?
Terrarium building workshops are for everyone. There is no age limit.
We offer personalized sessions for children, teens, and grownups.
12. Can i arrange terrarium team-building activities for my children in school?
Terrarium building is a great session to introduce to your children in the school if you want to teach them about nature. This activity is completely safe, but we require adult supervision.
13. What is the minimum number of participants you require for these workshop?
There should at least be a count of five participants for people who are interested in closed events. If you somehow don't meet this criteria, you can join us in our public events.
14. What should i prepare before the workshop?
For Terrarium team building, there's nothing required from your side.
The materials involved in the process are glass containers, plants, grass, soil, tools, and a few more things. These materials will be provided by our facilitators to the participants, so you don't need to worry about it.
15. What if i can't hit the minimum number of people for the workshop?
Do not worry if you don't meet the criteria of bringing the minimum number of people for a private event. Since we offer public events, your team and you can be a part of these events. For more information, get in touch with us via our phone number or email address.
16. Can i organize personal events for my family/team?
Yes. Personal events for your team and families can be arranged provided that you meet the criteria of minimum participants.
Terrarium building workshops are a healthy way for you and your team to connect with each other. Not to mention, your family members can also get in touch with each other by taking this session and working together to build something that they will be proud of. This activity is rewarding, creative, and artistic.
Request A Free Quote
Choose from a wide variety of Indoor Team Building Activities from 5 to 400 pax!
Review From Customers
Choon Siong Ng
2020-10-16
I attended a terrarium workshop organised by nus. Was held during covid so conducted over zoom but was still quite fun! The instructor was also very friendly and helpful in answering questions over zoom. Overall was quite an enjoyable experience!
I did the Terrarium Workshop as part of my university's welfare event. It is a nice break from the hectic university life 🙂
Dakshitaa Venkatesh Babu
2020-10-16
Very fun & chill terrarium making workshop to destress. Conductor Zee was so chill and funny that made all of us relax & enjoy
Zee was very funny and engaging. Had great fun.
Had a fun time at their terrarium making workshop!
Had a great Terrarium making workshop with Zee. (:
Had alot of fun at the zoom Terrarium Workshop organized by my university. End product exceeded my expectations and i enjoyed the process. Items were well packaged for delivery!
I did the Terrarium Workshop and
Leather Crafting Workshop
over zoom with them : ) the instructors were really patient and engaging
Trusted by these esteemed clients: